WEED RUSH DELIVERY
Weed Delivery Vancouver
We deliver only Premium Marijuana to your door in Vancouver in 1 hour or less
604.719.4193
AWESOME DEALS
MIX & MATCH ANY 5 EIGHTS  = $100
4 OZ SHAKE = $100
2 OZ PEANUT BUTTER BREATH = $100
2 OZ CALI/KUSH SMALLS = $100
2 0Z PREMIUM QUAD SMALLS = $100
1 OZ SUGAR COOKIES = $80
1 OZ LEMON ROYALE = $90
1 OZ SOUR DIESEL = $100
1 OZ PINEAPPLE = $120
CALL 604 719 4193
New customers call 604 719 4193 to order.
You must be 19 years or over with 2 pieces of ID to order Weed Delivery Vancouver.
We deliver in 1 hour or less to your door.
We will deliver your order of Premium Marijuana discretely packaged usualy within 1 hour.
Enjoy your Weed
We carry only top shelf Premium Marijuana for weed delivery in Vancouver.
WEED RUSH DELIVERY VANCOUVER
HOURS OF OPERATION
Monday – Friday: 11am – 8pm  Saturday – Sunday:  11am – 5pm
BUY ANY 1 EIGHTH (3.5 grams) =$40
BUY ANY 2 EIGHTHS (7 grams) =$60
BUY ANY 4 EIGHTHS (1/2 OZ) =$100
BUY ANY  8 EIGHTHS (1 OZ) =$160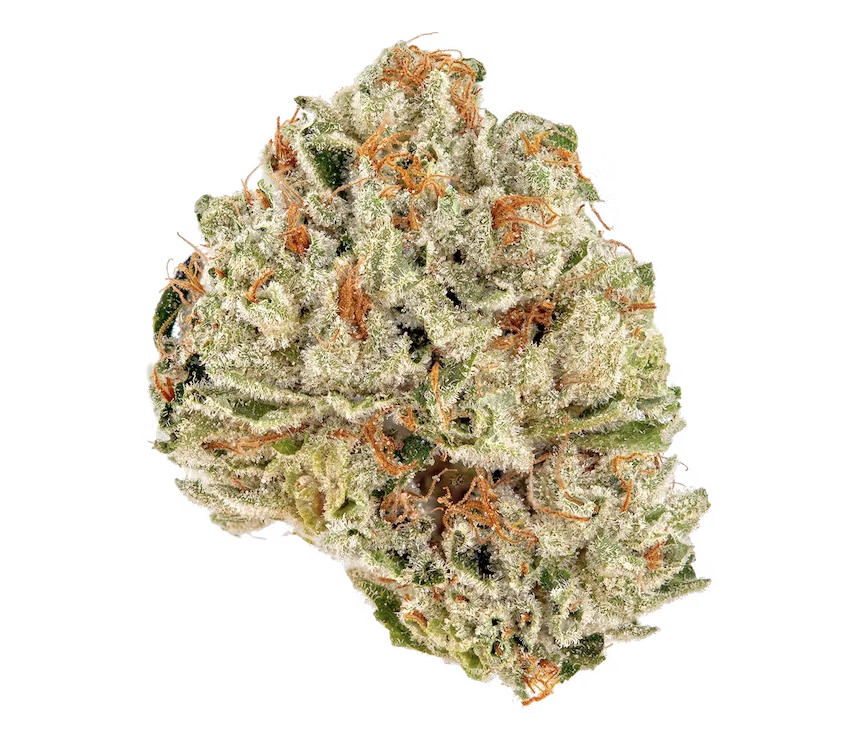 BLACK MAC / NEW HYBRID
BLACK MAC is a HIGHLY RECOMENDED awesome HYBRID Bred by Exotic Genetix, and is a cross between Miracle Alien Cookies with Black Widow. With two famous strains in the mix, Black MAC will surely offer something unique. This delicious strain has an OG gassy terpene profile backed by a sweet lemon berry influence. Black MAC is perfect for a sunny day in the park or a hike in the woods.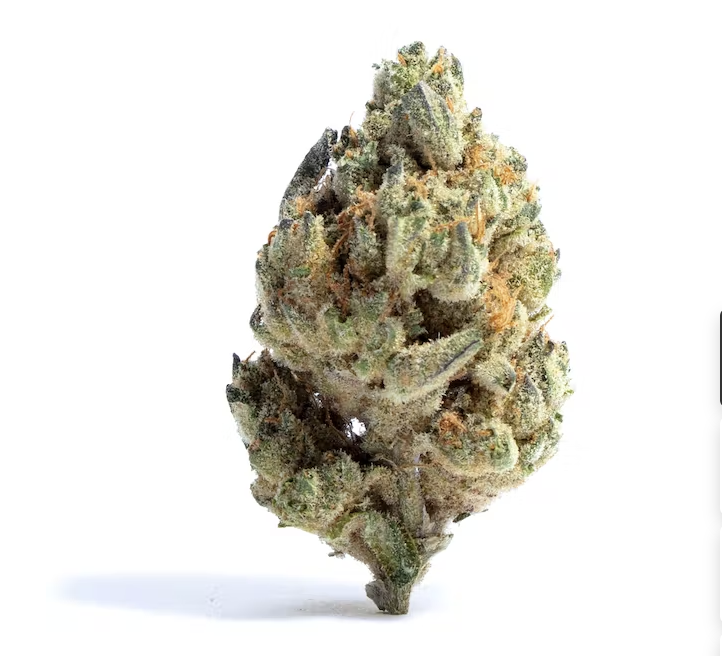 Chem de la Chem / MUST TRY NEW SATIVA
Chem de la Chem is a SATIVA marijuana strain made by crossing Chemdawg and i95. The result is a complex blend of sweet, creamy and earthy flavors you can only find in Chem de la Chem. When smoking this strain, you'll experience a classic head high that will help you focus and get on with your daily tasks.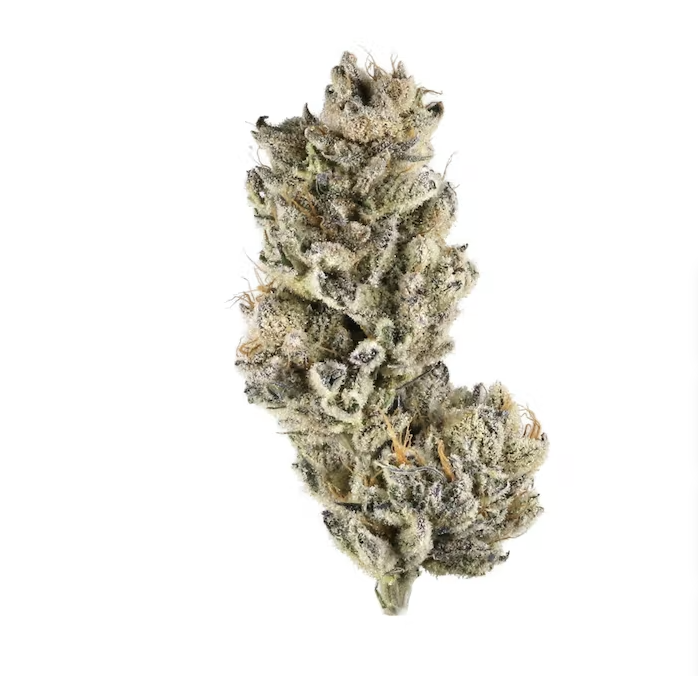 RUNTZ / NEW POTENT HYBRID
Runtz, also known as "Runtz OG," is a rare type of HYBRID. Runtz is made by Cookies Fam by crossing ZKITTLEZ with GELATO and it is loved for its incredibly fruity flavour & named Leafly Strain of the Year in 2020. Runtz is celebrated for its creamy smoke that is smooth and welcoming. This strain of weed produces euphoric and uplifting highs that are known to be long-lasting.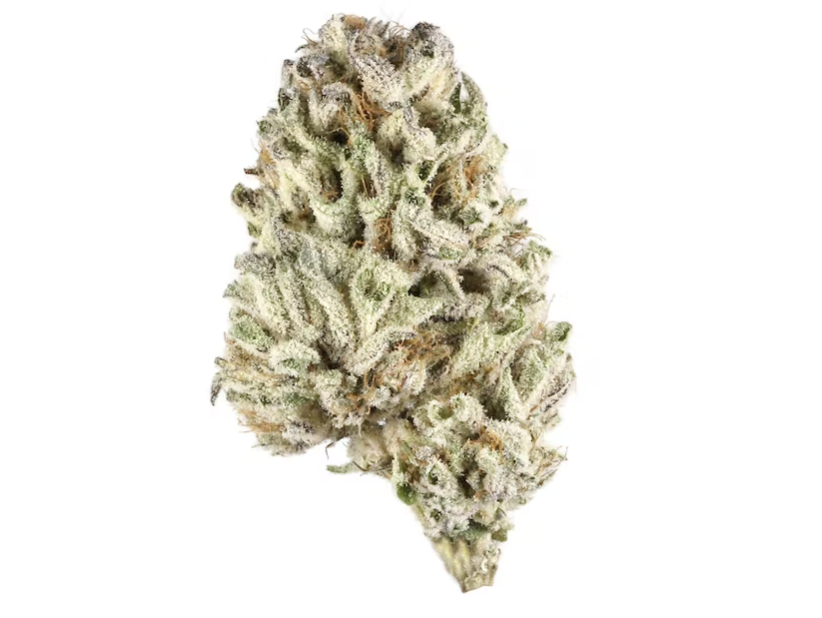 TRIPLE OG / NEW HYBRID
TRIPLE OG is a HIGHLY RECOMENDED awesome HYBRID and comes from an unknown cross and is celebrated for its gassy profile, quality bud structure, and phenomenal yields. This weed is super sticky and out of this world rated 4.7 out of 5, a must try.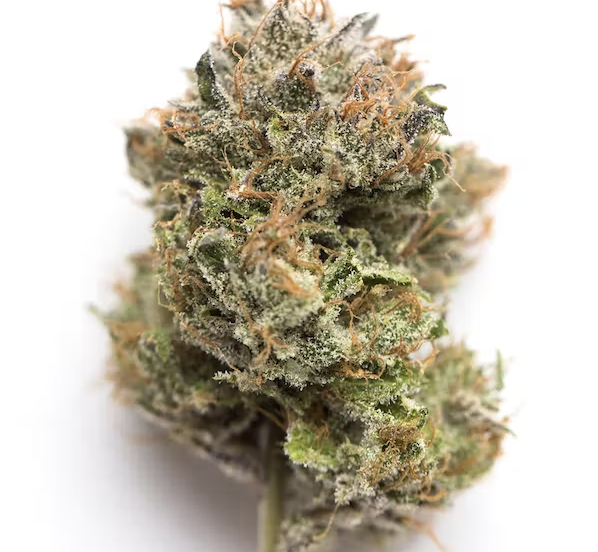 MIRACLE ALIEN COOKIES / BACK IN STOCK!!!
Miracle Alien Cookies is a frikin awesome HYBRID an amazing cross between Starfighter, Columbia, and Alien Cookies. An evenly balanced hybrid, MAC has a 24% plus THC content. Each resin-covered bud has a meaty feel to it, letting you know that you're about to embark upon an intense journey.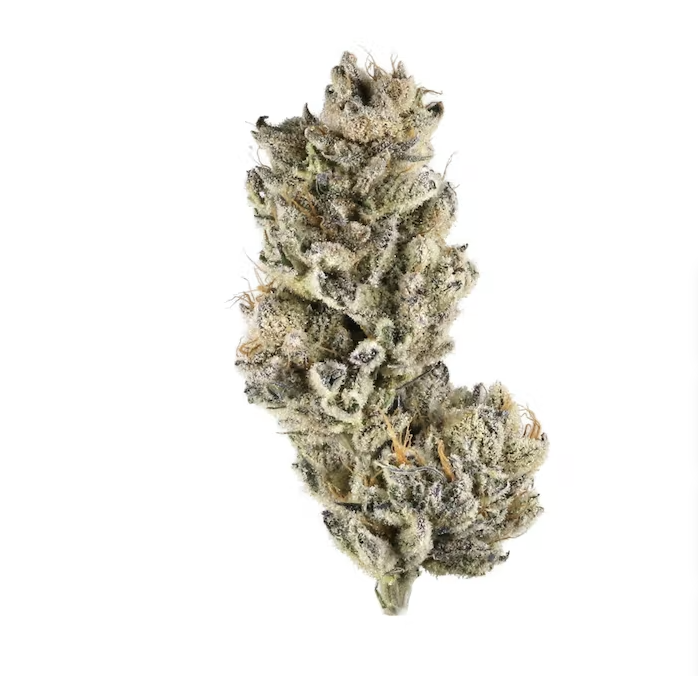 RUNTZ / NEW POTENT HYBRID
Runtz, also known as "Runtz OG," is a rare type of HYBRID. Runtz is made by Cookies Fam by crossing ZKITTLEZ with GELATO and it is loved for its incredibly fruity flavour & named Leafly Strain of the Year in 2020. Runtz is celebrated for its creamy smoke that is smooth and welcoming. This strain of weed produces euphoric and uplifting highs that are known to be long-lasting.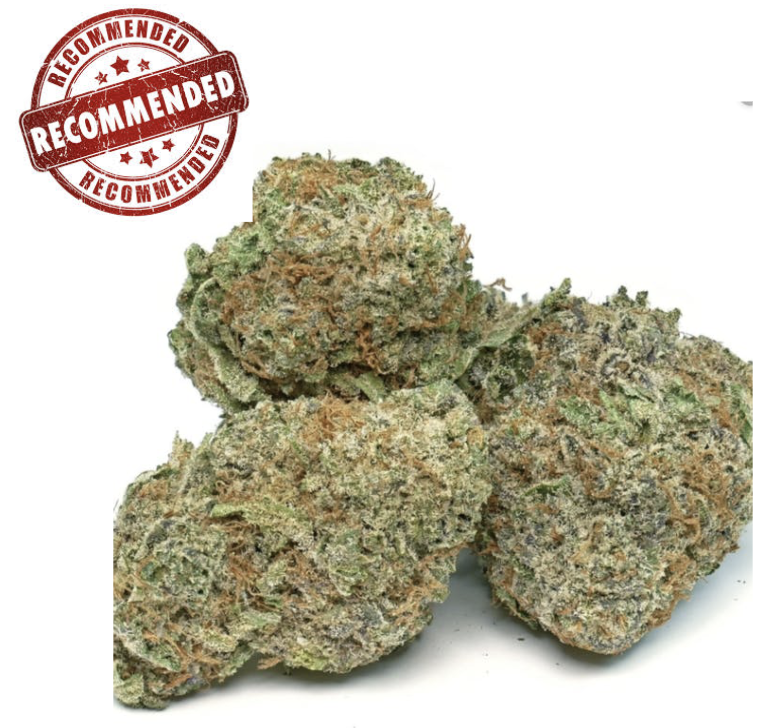 PINEAPPLE 1 OZ = $120
PINEAPPLE EXPRESS  is an awesome SATIVA made by crossing Train-Wreck with Hawaiin.  This strain has become a favorite in the hearts and minds of cannabis lovers. Pineapple Express produces long-lasting creative energenic affects that you can feel right away. The best time to smoke Pineapple Express is in the morning, afternoon, or early evening hours. In terms of flavor, this strain packs a punch to your pallet with bright citrus  notes infused with pineapple and earthy pine.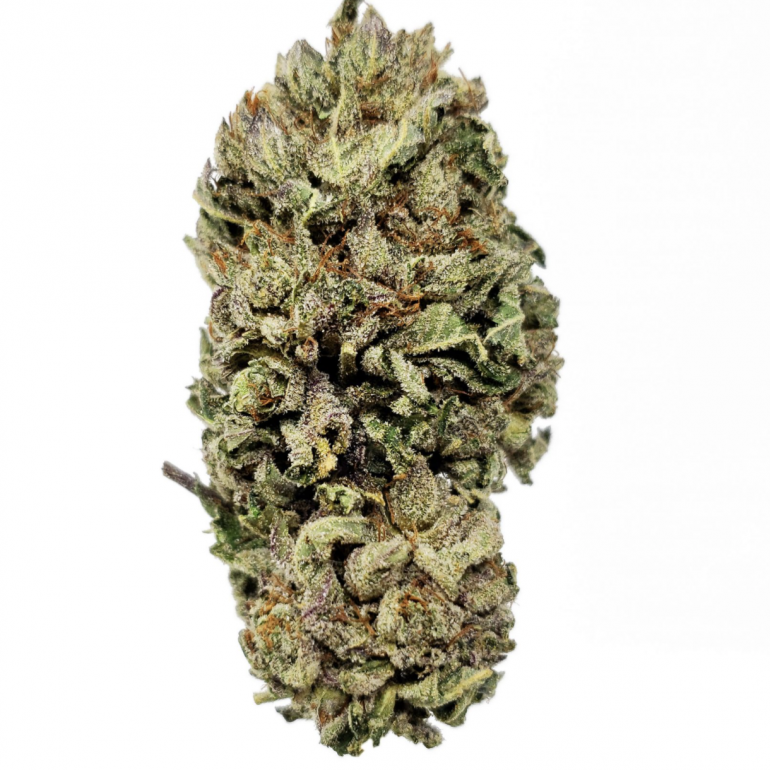 GODFATHER OG 1OZ=$120
GODFATHER is a  super potent INDICA stain and a must try. Godfather OG is referred to as the Don of all Kush strains. Not only is it a popular cannabis strain, but it has quite a reputation for its sedative properties. With an amazing 24-28% THC content. The strain produces exquisite buds that are nothing short of a delight to look at. The strain is primarily produced by crossing Bubba Kush, L.A Confidential and GDP. The buds are dense and equally frosty at the same time.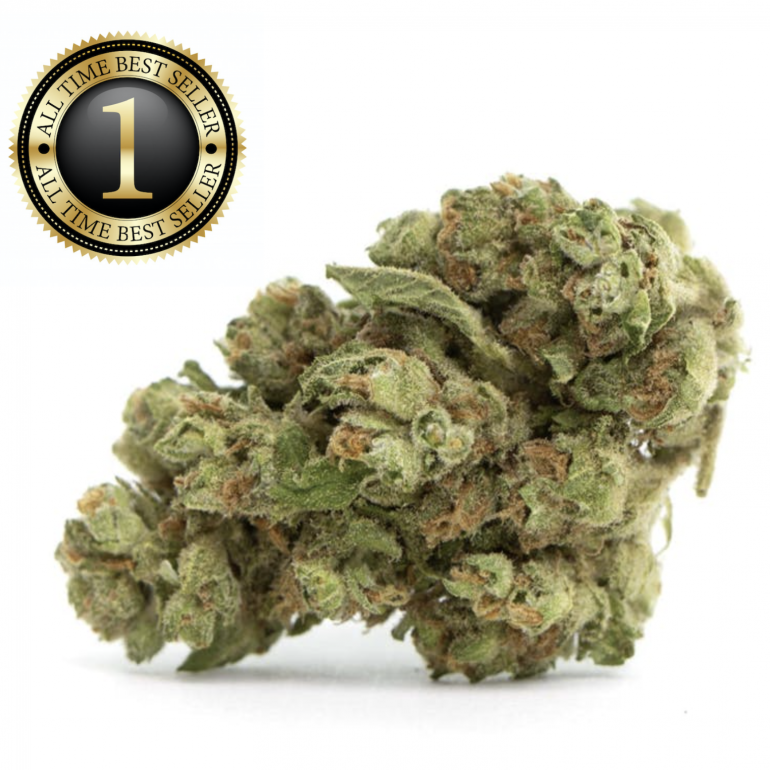 CALI HAZE 1 OZ=$100
This renowned SATIVA delivers energetic and uplifting vibes. Kali Haze is been called the Mythically Dank Sativa and originates from a blend of Jamaican strains, Haze varieties, and North Indian dank. The word "Kali" is a play on words; Kali can stand for "Cali" or "California", the origin of Haze varieties, while simultaneously referring to its North Indian genetics by referencing the Hindu deity Kali, a goddess that destroys evil forces. After toking this dank, one may sense mystical vibrations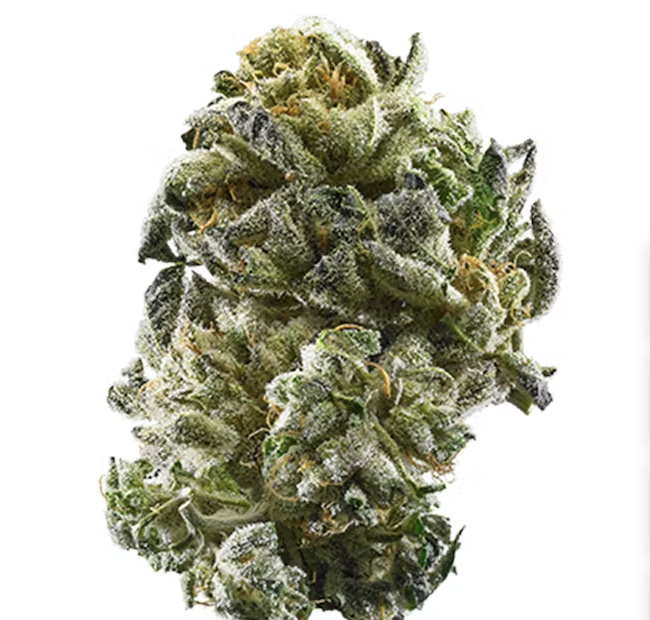 DOSIDOS / NEW HYBRID
Dosidos, also known as "Dosi Doe," "Do-Si-Dos," and "Dosi" is an indica-dominantHYBRID with qualities similar to its parent,OGKB, a GSC-phenotype. With glittering trichomes, bright pistils, and lime green and lavender leaves, Dosidos weed is a feast for the eyes. Its aroma is pungent, sweet, and earthy with slight floral funkiness. These classic OG aromas blend nicely with medical-grade body effects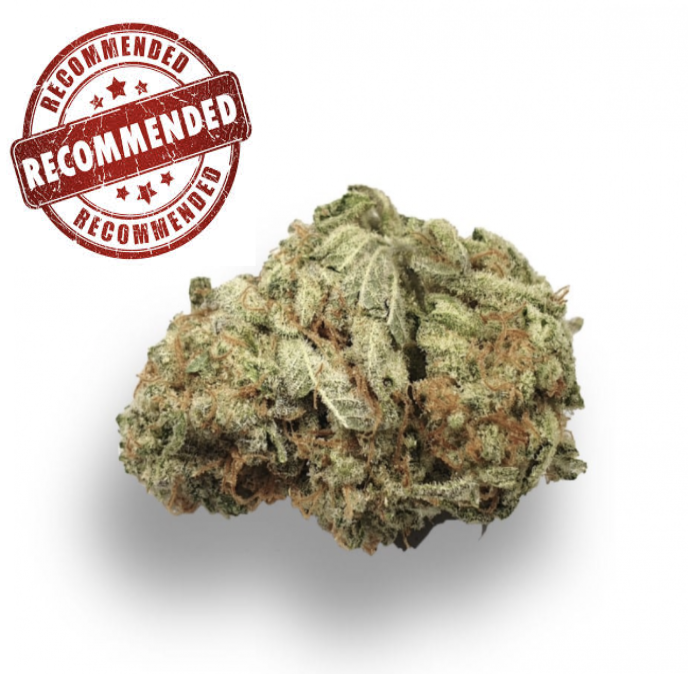 PURPLE PUNCH / NEW POTENT INDICA
Purple Punch is a super potent INDICA strain the sweet and sedating union of two  indica-dominant classics. By breedingLarry OG with Grandaddy Purple, the astonishing trichomeladen Purple Punch was born, smelling of grape candy, blueberry muffins, and tart Kool-Aid. The potency of this strain gives the consumer a one-two punch to the head and body, initially landing between the eyes and settling down into the limbs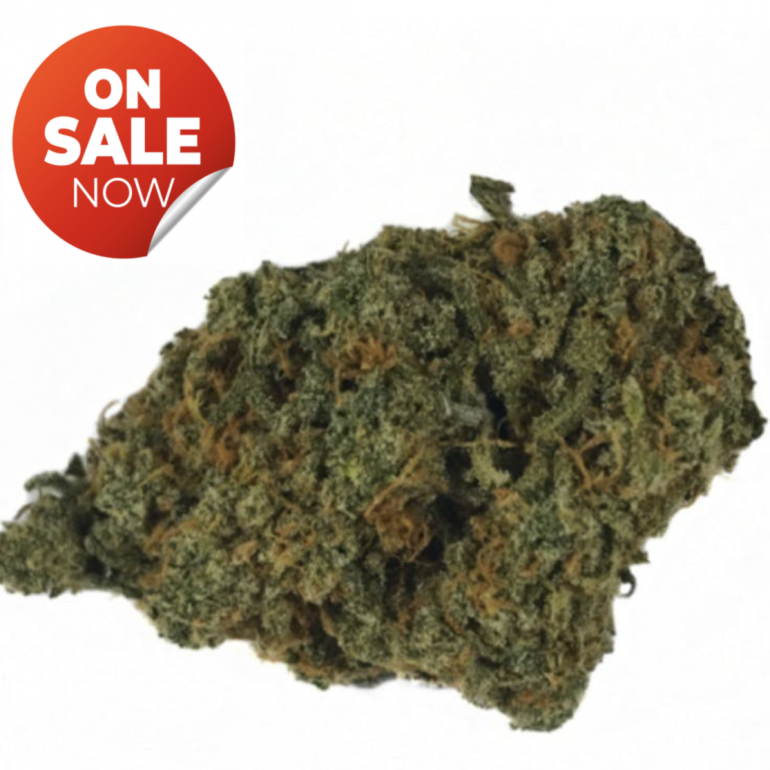 PEANUT BUTTER BREATH 2 OZ = $100 GREAT DEAL
Peanut Butter Breath is a HYBRID and has a unique nutty and earthy terpene profile when smoked. Beyond the terps, this strain will bring you down into a quality state of chill and relaxation. Originally from ThugPug Genetics, Peanut Butter Breath is very popular and there are many Do-Si-Dos and Mendo Breath crosses out there—breeders Clout King have one called "Peanut Butter Cup."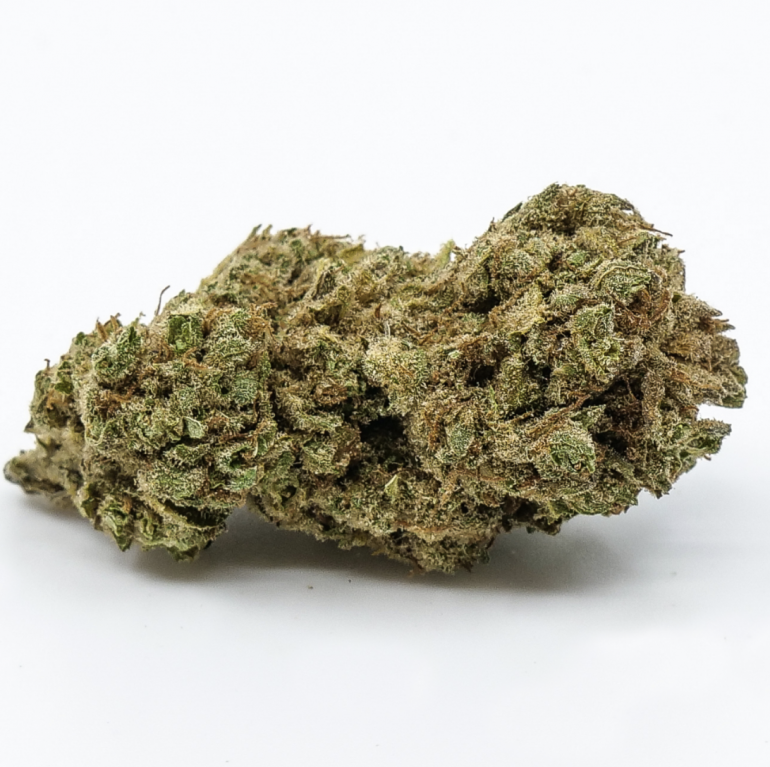 PAPAYA / INDICA
PAPAYA is an INDICA dominant cannabis strain that is known for producing a mental calmness, though many consumers also find that this strain makes them energetic and productive. Papaya smells uncannily like its namesake the taste is similar to tropical fruit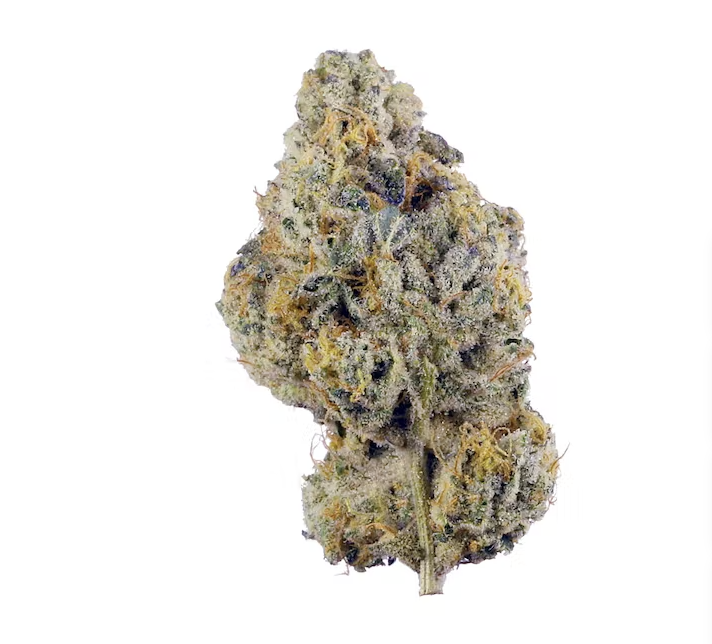 OUTLAW / NEW POTENT SATIVA
Outlaw is a high-intensity SATIVA strain bred by Dutch Passion, who combined Super Haze andAmnesia Haze to create this. It inherits a sweet aroma from its Haze parent, intermixing fresh earthinesswith sour lemon. Outlaw's initial impact comes quickly and powerfully, but evens out to an uplifting, clear-headed buzz over time.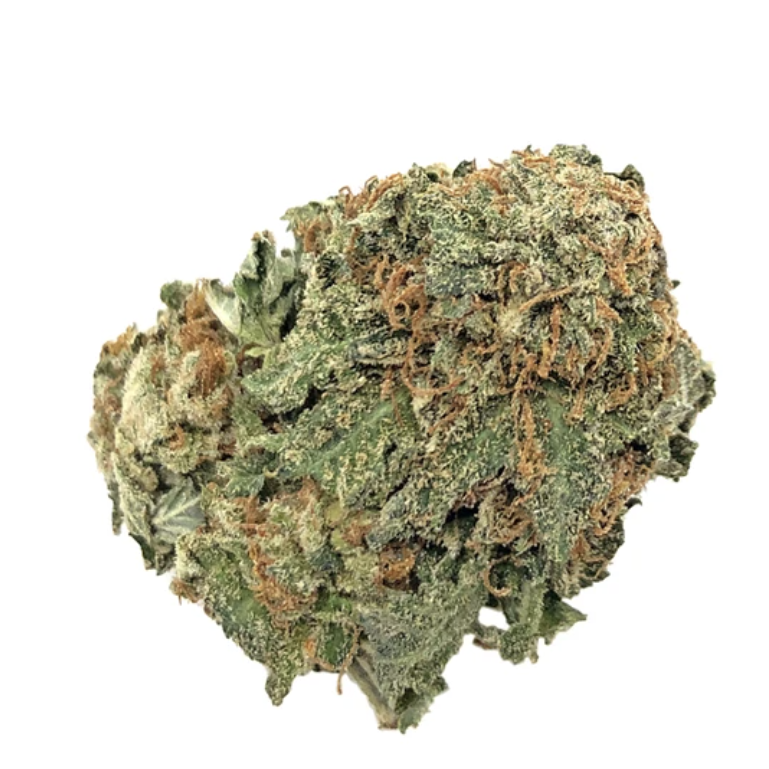 KUSH MINTS / NEW INDICA DOMINANT
Kush Mints packs a punch. Her nugs are fluffy and deep green, featuring a thick layer of frosty white crystals. As if her name didn't already give it away, this bud is rich in crisp mint flavor but, surprisingly enough, incorporates notes of earth, coffee, and cookies into the mix as well. Her aroma is similar in nature, making her a preferred dessert strain for many.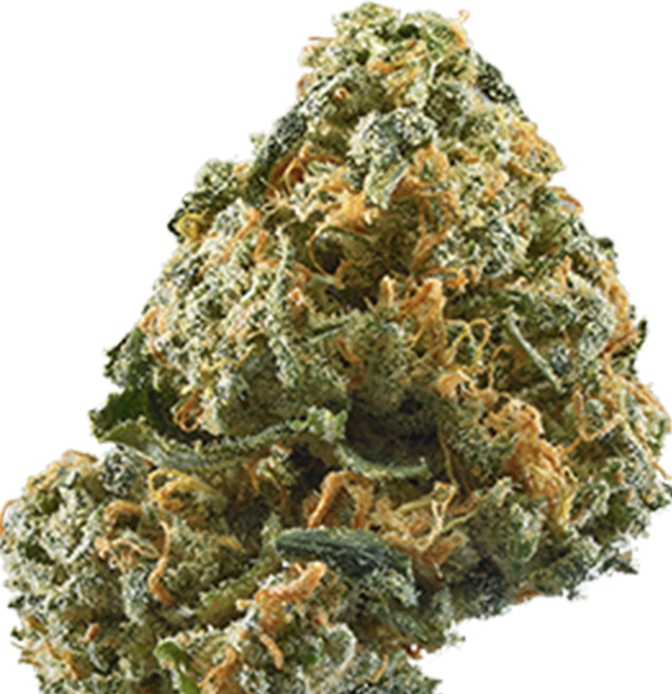 DURBAN POISIN
This classic SATIVA delivers a memorable taste alongside a balanced high. With a menacing name that hints at its powerful psychoactivity, Durban Poison is a pure South African sativa landrace. It is a bold and sticky variety that's well adapted to a variety of growing conditions. Durban Poison boasts a THC content of 25%.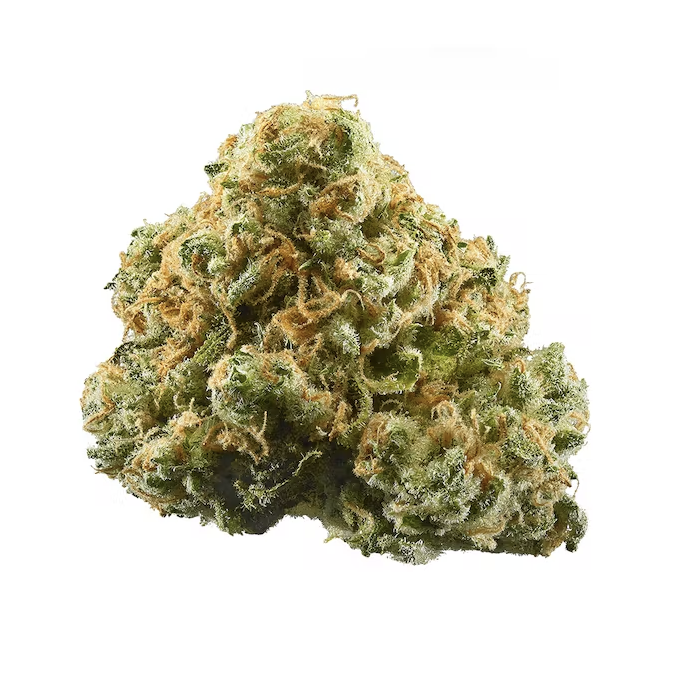 BISCOTTI / NEW HIGH THC HYBRID
BISCOTTI is a new HYBRID. Biscotti tastes like sweet cookies with undertones of diesel. With a THC level of 22%, medical marijuana patients turn to this strain to relieve symptoms associated with depression, stress, and anxiety.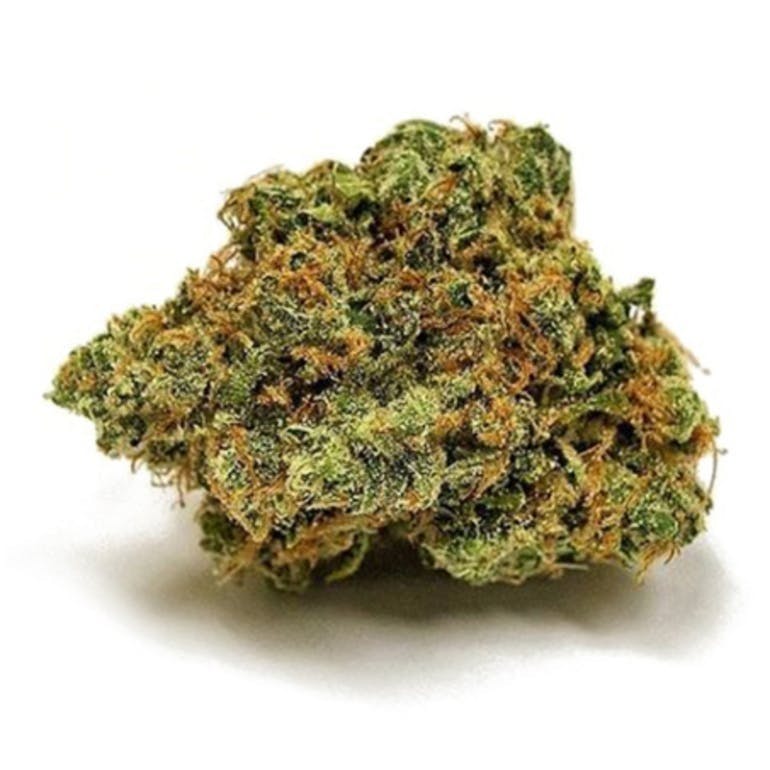 Lemon Royale 1 OZ = $90
Lemon Royale is a HYBRID. This strain produces a feeling of euphoria, inspired, and free from clouded thoughts. Medical marijuana patients choose Lemon Royale to help relieve symptoms associated with depresion and fatigue. This strain tastes like its namesake, with bold lemon flavors bursting through gassy undertones. Growers say Lemon Royale grows in dense, lumpy buds that almost appear white due to their heavy trichome coverage.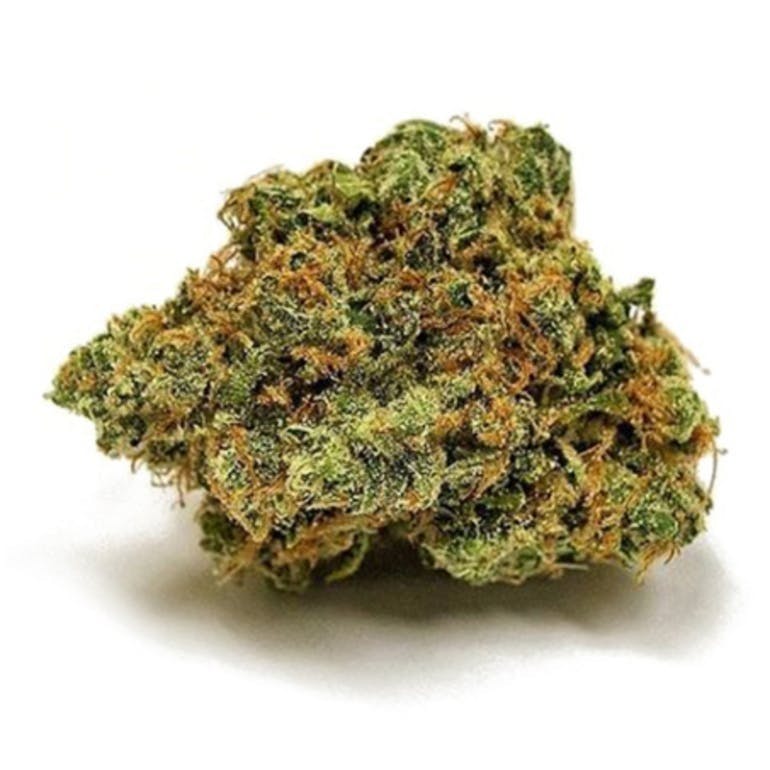 DEATH BUBBA
Death Bubba is a true INDICA, bred by Matteo Suleyman of Vancouver BC, is a beautiful, purple-hued strain with trichromes and terpenes abound. Created by crossing Death Star and Bubba Kush, this pungent pairing reeks of grass and skunk while the smoke is sweet, earthy, and clean on the palate. Its semi-sedative effects lock the consumer to the couch, unknotting tension and soothing minor physical discomfort with ease.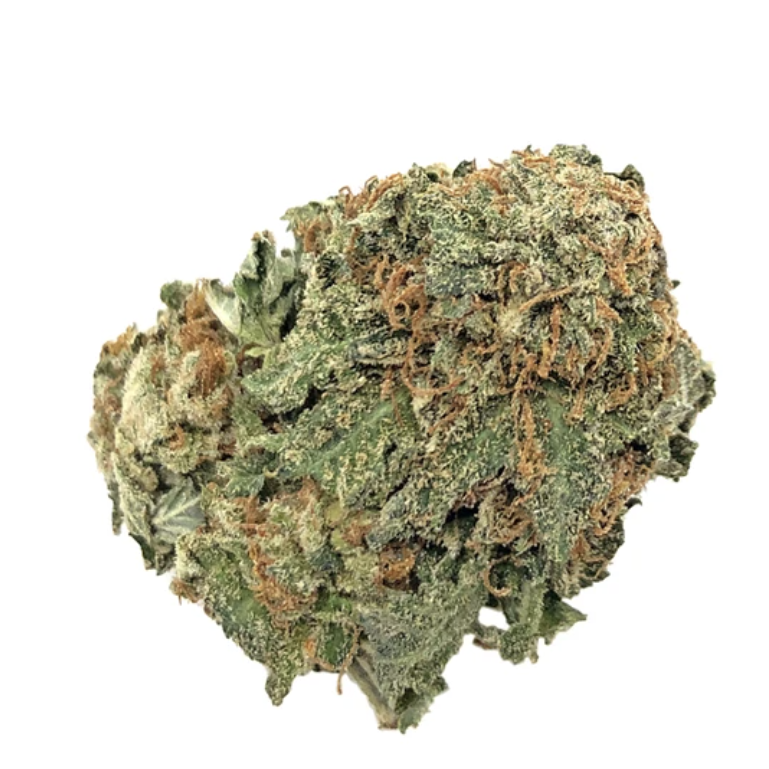 GG4 / NEW POTENT HYBRID
Original Glue, also known as "Gorilla Glue," "Original Glue," "GG4," and "Gorilla Glue #4" is a potent HYBRID marijuana strain that delivers heavy-handed euphoria and relaxation, leaving you feeling "glued" to the couch. Gorilla Glue's chunky, resin-covered buds fill the room with pungent earthy and sour aromas inherited from its parent strains. Call Now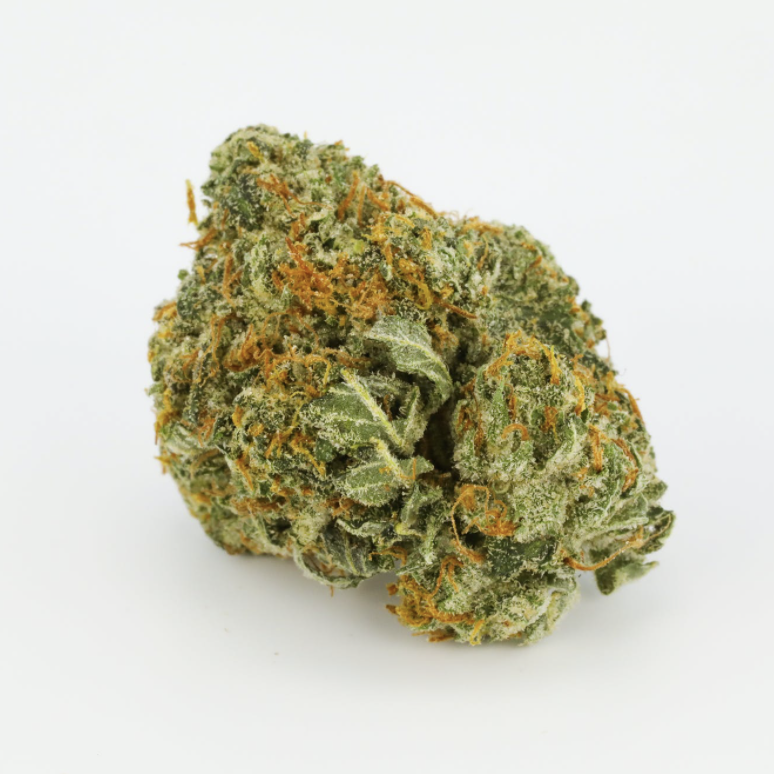 SUPER SOUR DIESEL=$120
Super Sour Diesel, also known as "Super Sour" and "Super Diesel" is a SATIVA marijuana strain made by crossing Super Silver Haze with Sour Diesel..

This strain is very potent, which means it should be reserved for those with a high THC tolerance, as Super Sour Diesel is known to produce strong cerebral effects that may overpower a novice smoker.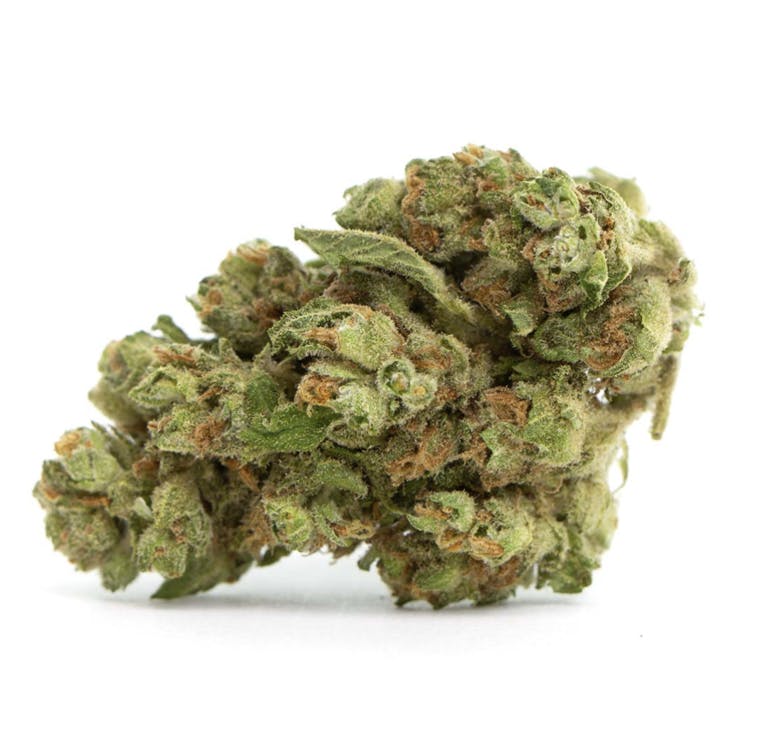 GELATO 1 OZ=$120
Gelato is a HYBRID also known as "Larry Bird," and "Gelato #42″ is an evenly-balanced hybrid marijuana strain made from a crossing of Sunset Sherbet and Thin Mint Girl Scout Cookies. This strain produces a euphoric high accompanied by strong feelings of relaxation. Consumers who have smoked Gelato say the effects come on quickly.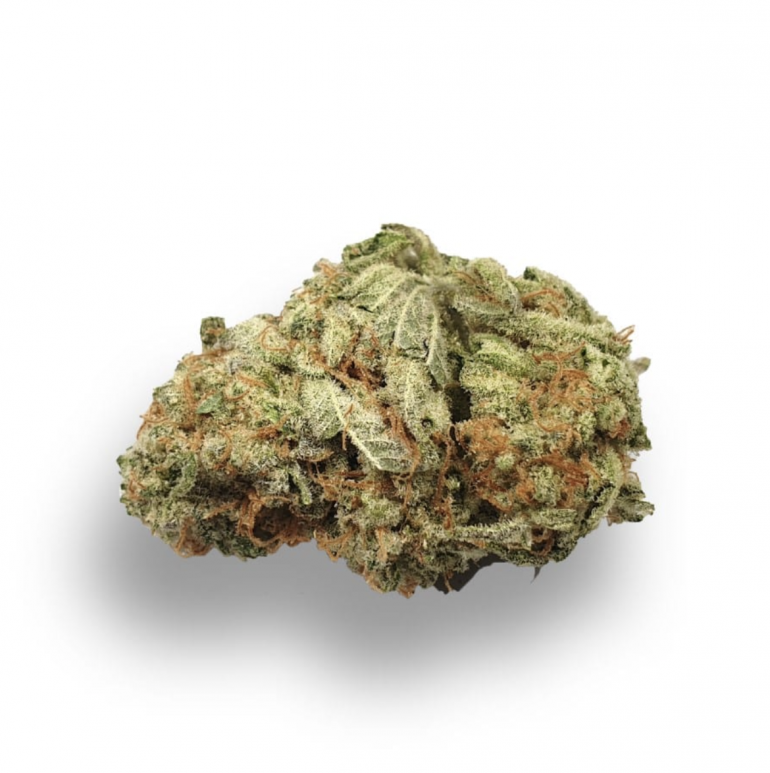 SUGAR COOKIES 1 OZ=$80
Sugar Cookies is an 
indica dominant HYBRID
 [ 60% Indica / 40% Sativa ] marijuana strain with high THC levels. Relax and bask in waves of sweetness and tropical fruit flavors this resinous indica cross will provide with its mellow effect moments after you light up. This sugary sweet hybrid is a three-way cross between the very popular Sensi Star, Blue Hawaiian, and Crystal Gayl.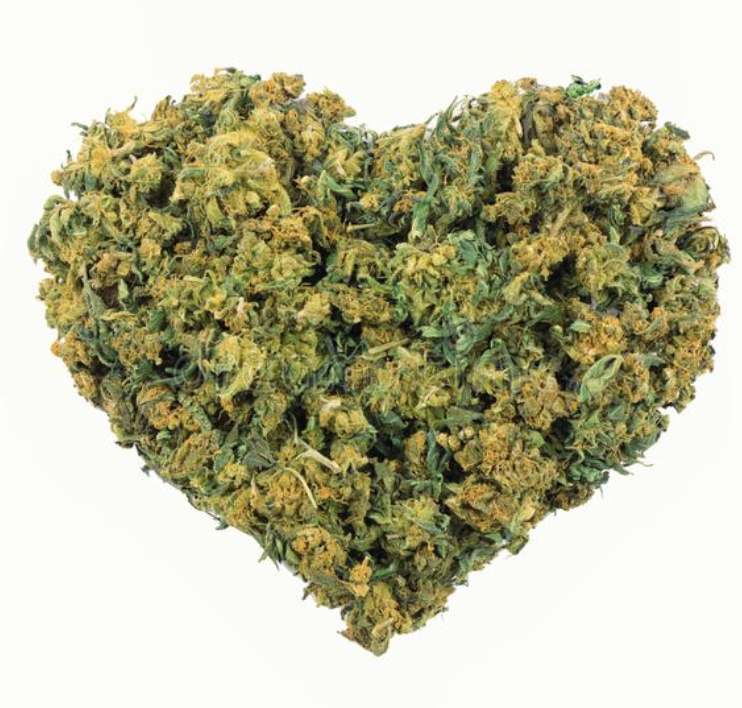 4 OZ SHAKE = $100
Sometimes in stock sometimes not in stock. Shake is cannabis flower that has naturally broken down through handling. It's small parts that have come off of larger buds. For the average consumer, shake collects at the bottom of your stash, which you can also use to make joints. Convenience is the real benefit of shake—you can put it in a joint without having to grind it down. However, it is thought to be lower in quality. 
Vancouver Weed Delivery Updates
Sour Diesel Delivery Vancouver is an awesome choice. It is definitely my second fave strain. Sour Diesel, otherwise known as "Sour D" or "Sour Deez" is a sativa dominant hybrid strain with a 90:10 sativa/indica ratio. The origin of Sour Diesel is frequently debated...